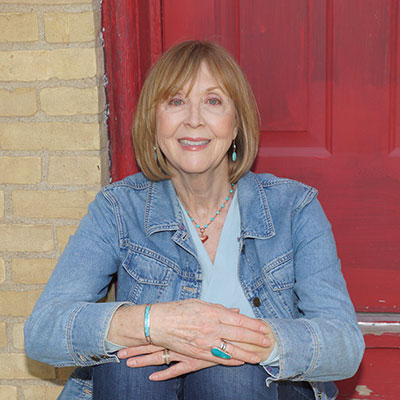 I was in 5th grade when I found the biography shelf in my school library. There I discovered historical women like Madame Curie, Florence Nightingale, and Clara Barton. Reading these books opened up a new world for me. Their stories inspired me to dream bigger dreams for my life.
When I became a 4th grade teacher I read wonderful books to my students everyday, opening up new worlds for them to learn about. By the time I became a mother to my two sons, I had visited our local library, bringing home stacks of picture books. I loved reading to them as much as my sons loved listening.
It was then I decided I wanted to become a children's author. I took my first writing class, wrote my first story, went to my first writers' conference, joined SCBWI, joined a critique group, revised my story, and sent it out to get published. I soon found it was not easy to get a book published, as I received a number of rejection letters in the mail. I wrote several more stories, getting closer to getting in the door, but still no publisher.
I began writing magazine articles. I found I loved researching and writing historical stories, which I was happy to sell two nonfiction articles to Cricket Magazine and four to Highlights for Children.
My life took a detour in 2004 when I became a storyteller, portraying historical women including Madame Curie, Mary Lincoln, Molly Brown, Mary Cassatt, Eleanor Roosevelt, Susan B. Anthony, Nellie Bly, Julia Child and many more. I like digging for historical facts about my character's lives, searching through old photographs, newspaper articles, diaries, interviews and autobiographies. Sometimes, my research has taken me on field trips, to such places as The Lincoln Museum in Springfield, or to France, where I found a replica of the Statue of Liberty.
I enjoy sharing little known stories in history with my audiences and my readers. It is my hope that they may be inspired through hearing these stories to dream bigger dreams for their own lives.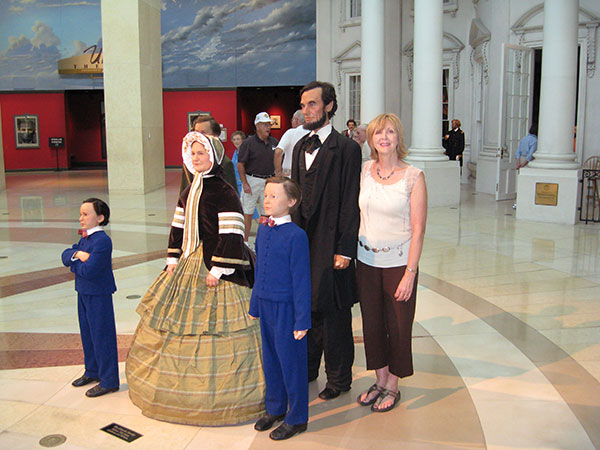 "What a great way to learn history."
"Your characters in history teach, entertain, and touch the human spirit."
"I learned so much about Mary Lincoln. I am going to find a book on her life. It was fascinating!"